Last May as we were headed back from Santa Fe Baldy over Penitente Peak ma and another guy noticed that the east side had some great lines, so today me and that guy went over to check out the skiing there.
We got an early start and went up to Deception and traversed over Lake Peak (this picture is actually from a couple days before):
Santa Fe Baldy and the Truchas peaks were looking pretty good:
The ridge from Lake Peak to Deception was scenic as hell:
Funny story - the other guy was walking along the saddle just west of Penitente, when a cornice broke off as he was walking near it. He decided to cut hard left (viewer's right in the picture) The tracks tell it all:
We got over to Penitente Peak and skied northeast off the summit around 9:00. The skiing was great on perfect early corn: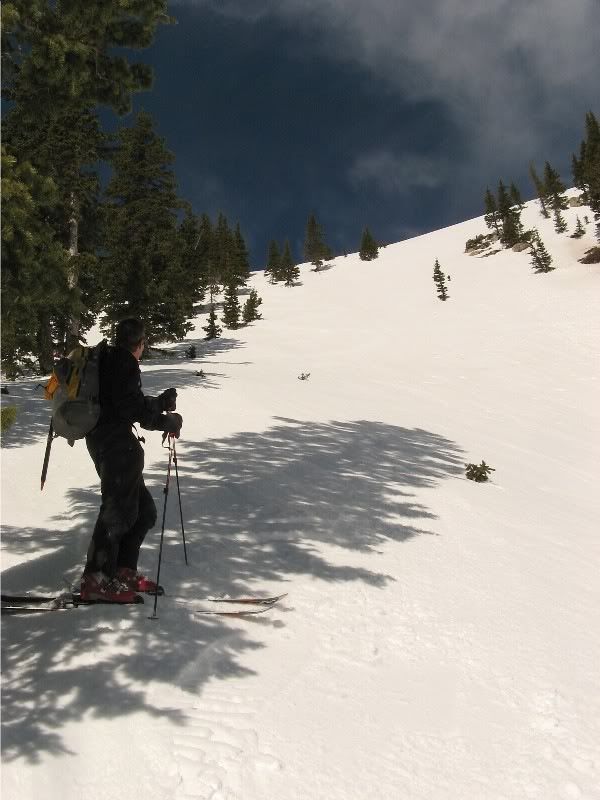 Of course, we had to climb out: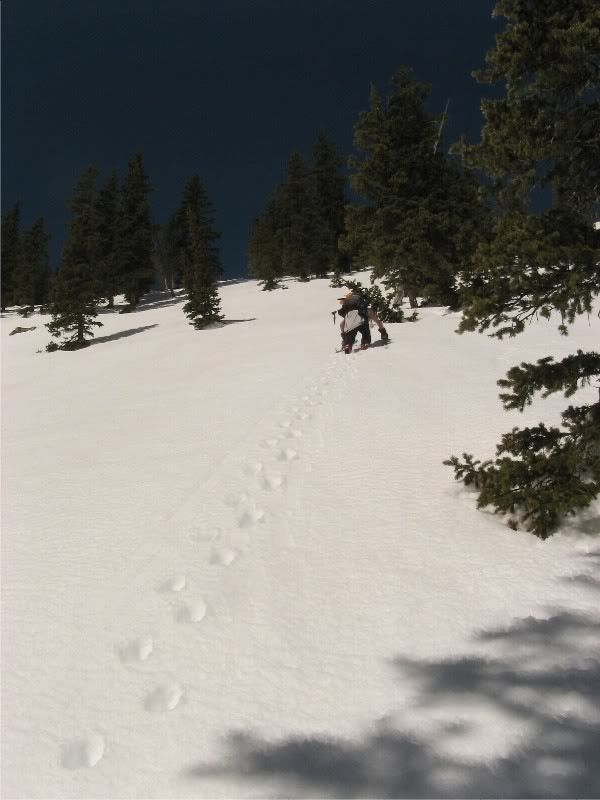 But it was so good, we turned around and took another lap: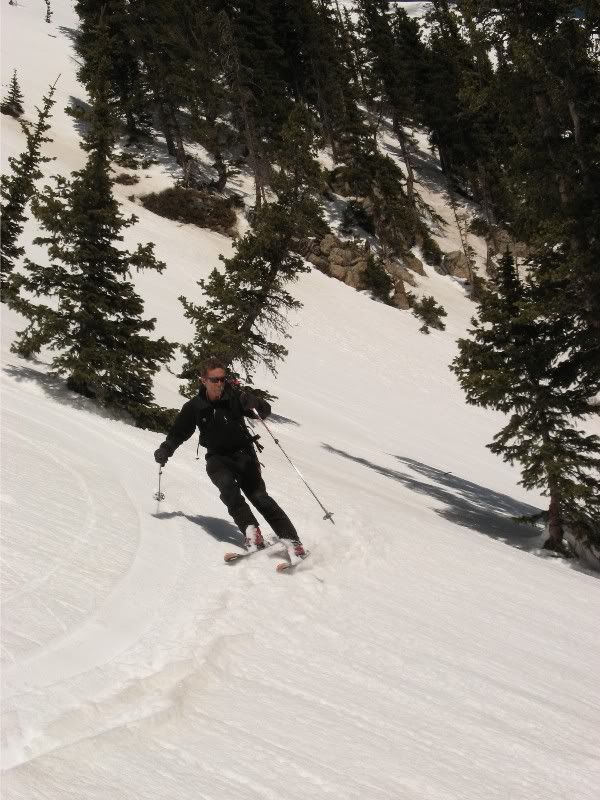 And then, we had to climb out again:
That was some classic spring bc skiing.