Kerry
, nice linkup of Sin Nombre and Lake Fork. Great report.
I was up at Lake Fork yesterday (5/13) and found the main chute to be the junky mess that you described, so we skied the chute to skier's left of the main chute and had a really great run.
We ran into
MarkM
who was headed up as we were finishing up. Hope the snow wasn't too soft for you, Mark. We were really glad for our gawd-awful early start (left Santa Fe at 0500, skinning by 0730, back at the lot before 1230).
The SN/LF runs should be good through the weekend, but if it doesn't cool off significantly it's gonna be real thin. We did a little rock hopping on the approach and way out.
Here are some oics from Lake Fork Peak left:
Vi headed up:
Going strong at 12880 ft.:
Getting down to business: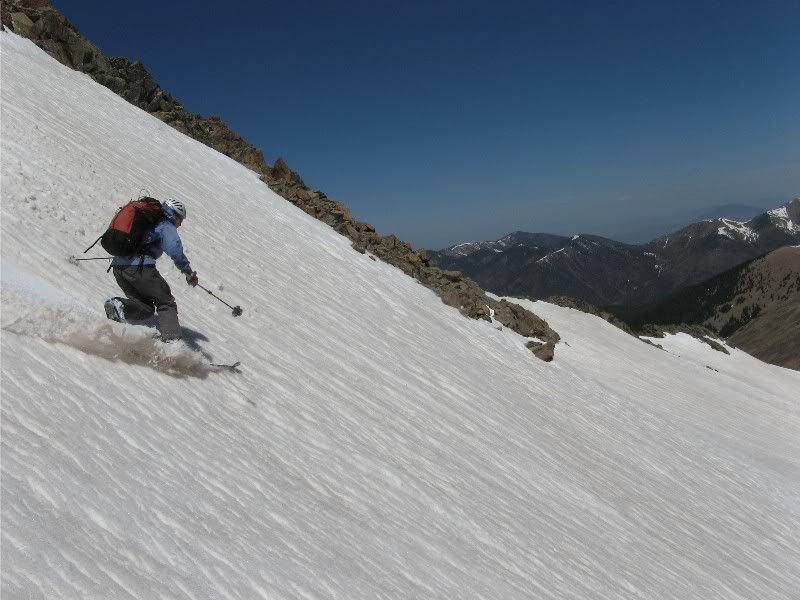 Vi got one of me:
Back to pictures of grrls:
Dirty snow: