Me and another guy headed up to SF Baldy on Sunday. We took an unusual and interesting route in: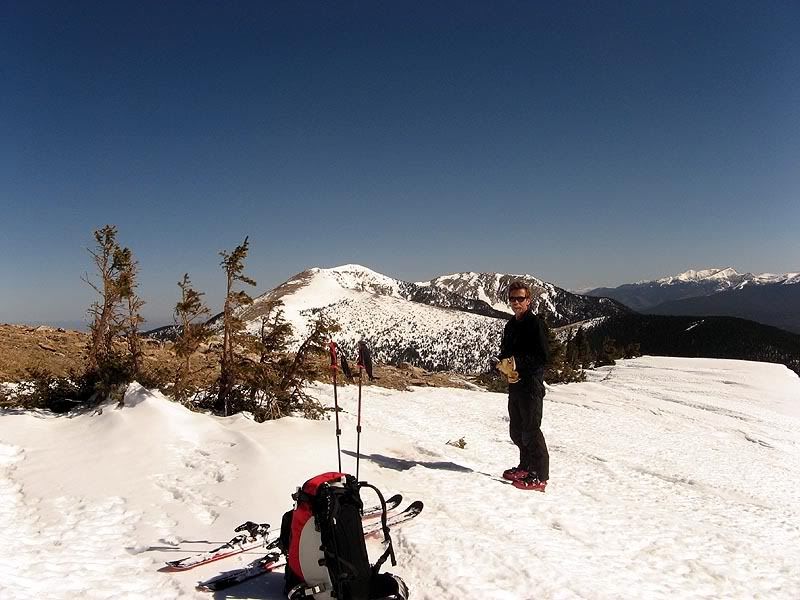 We got up to the top where the wind was howling. We considered dropping in to the chute that
Matt, Mark
and I
skied last year
, but the drop in there was approaching 70 degrees this year and was kind of intimidating, and the snow was a little iffy: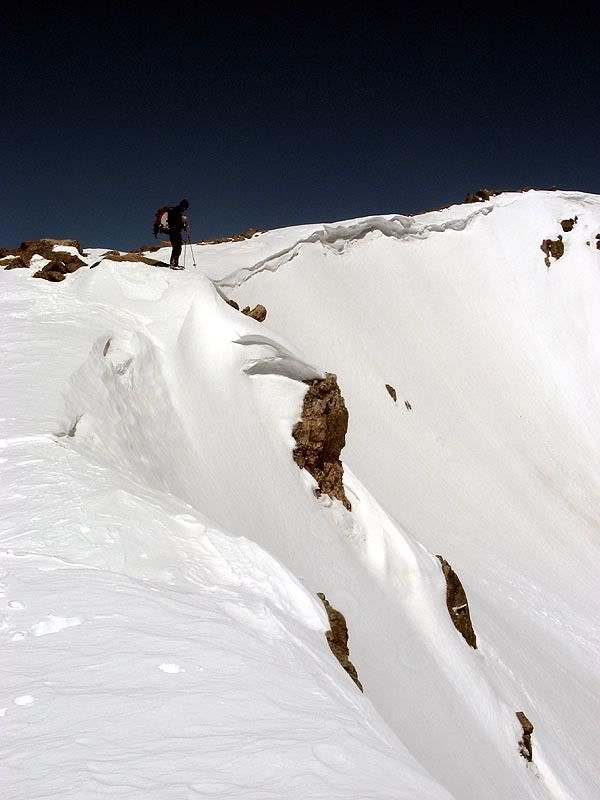 (This is what that same spot above looked like last year):
So we went a little to the east and took a bigger chute with a mellower start:
The conditions were mixed - manky on the skier's left and firm windbuff on the right, but hey...: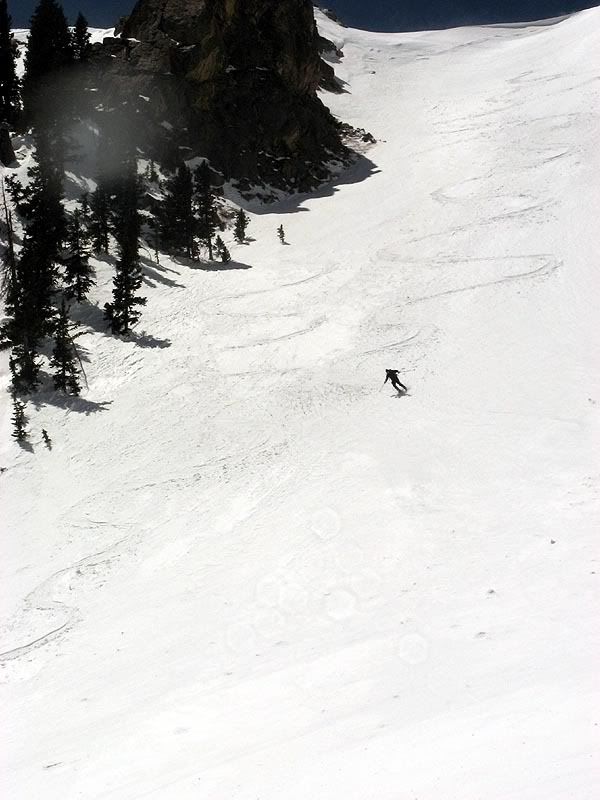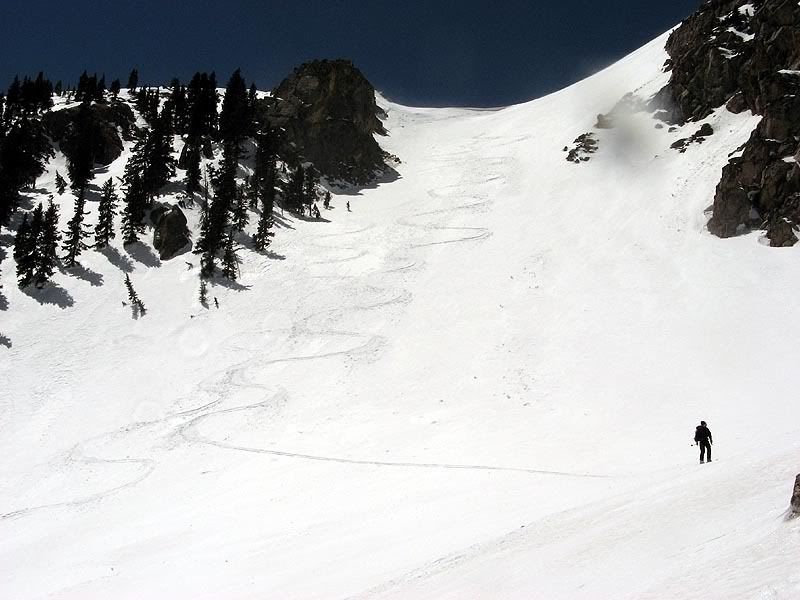 We headed back to town the same way we went in, and found a shot that will require some further investigation at a later date (on the left of the photo):
All in all, the snow conditions could have been better, it needs to even out some up there. I expect it'll improve markedly with a few freeze-thaw cycles, but it was fun exploring a new route and scoping a project (or three) for later. In my previous two trips up there I haven't seen the entrance to that NE facing chute anywhere near as steep as it was on this trip, but when it corns up it should be...interesting.
velocity
, I looked for your poles, but no luck.