Here's a short TR from Long Canyon near Taos:
Players - Bob, Velocity, and myself
Location - Various terrain and obstacles at the head of Long Canyon
Snow Conditions - everything but powder
Now on to the photos:
This is the chute we went to ski - "Mary's Chute" as we named it a couple of years ago when it took us three trips to find it skiable. Unfortunately it had a nice ~47 degree entrance of extremely wind affect snow (i.e. ice), as well as perfectly located rocks to catch sliding people.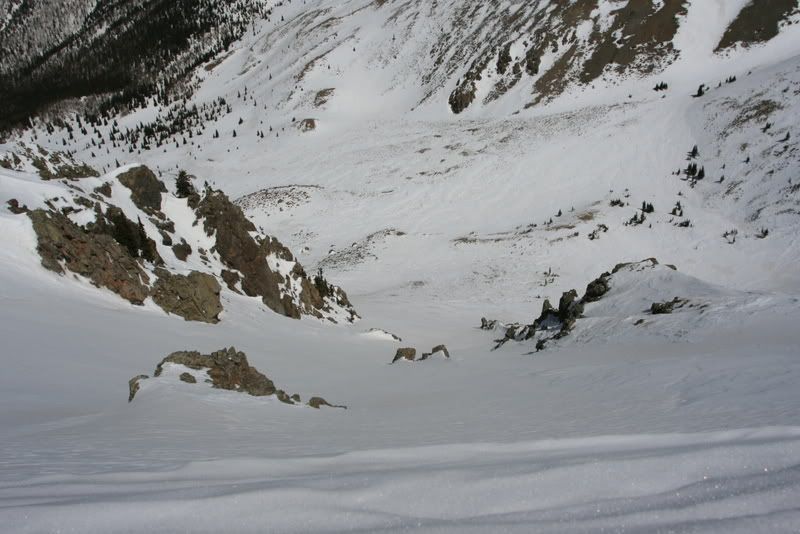 So we bailed (we're batting .250 on this chute now) and skied the nice open headwall of Long Canyon.
Velocity
Bob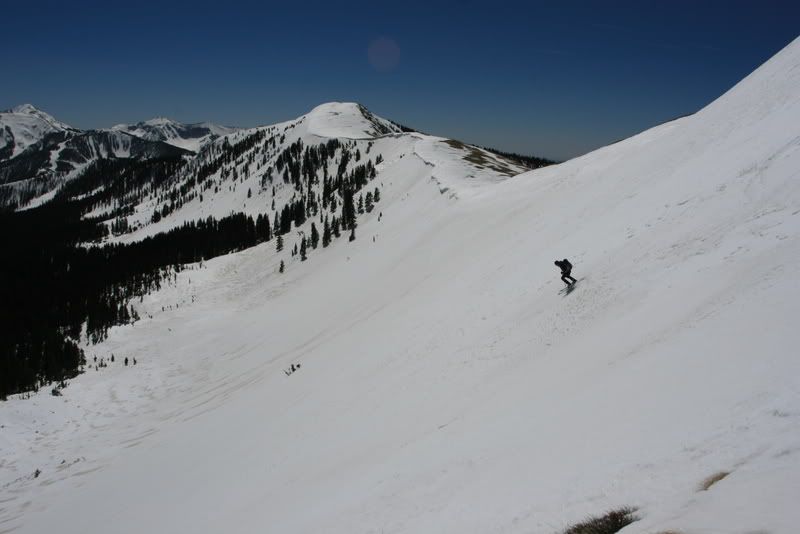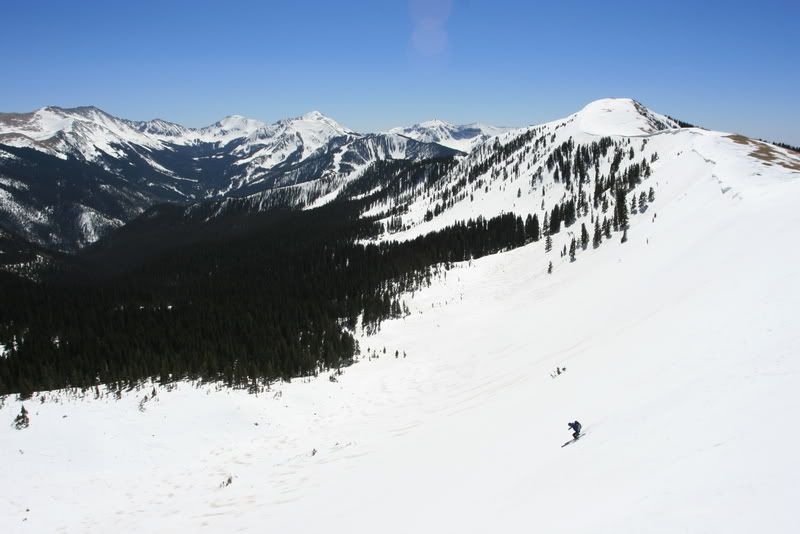 We then went on to climb back up what we had just skied and traversed around to the next peak on the ridge in the background of the above photos.
Where Bob took a nice photo of me that shows multiple TGR clichés. (Taos Ski Valley is directly behind me)